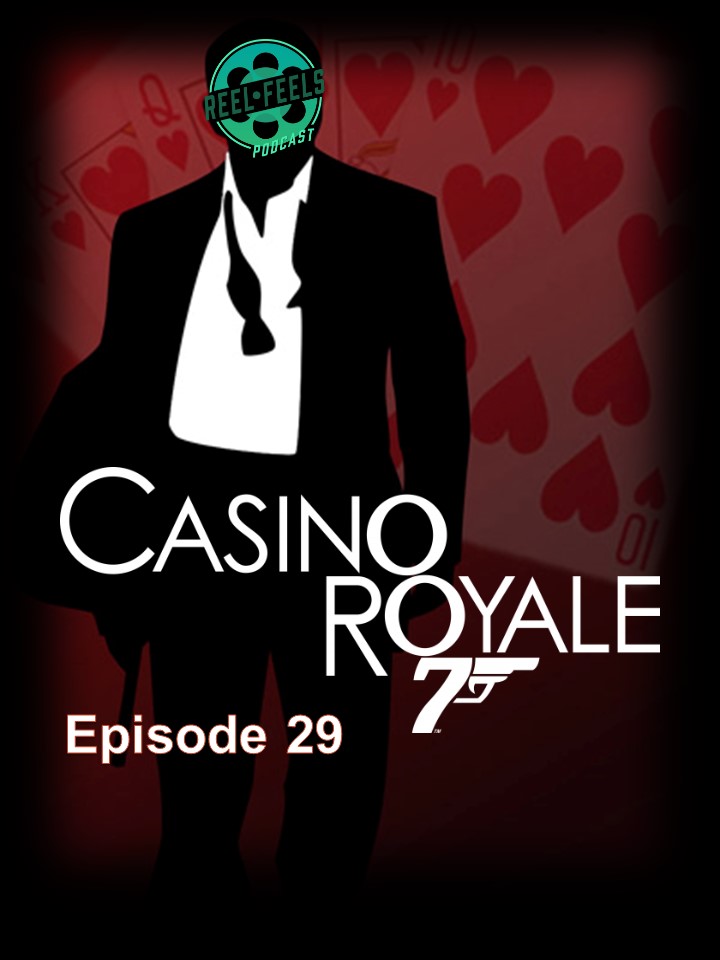 After receiving a license to kill, British Secret Service agent James Bond (Daniel Craig) heads to Madagascar, where he uncovers a link to Le Chiffre (Mads Mikkelsen), a man who finances terrorist organizations. Learning that Le Chiffre plans to raise money in a high-stakes poker game, MI6 sends Bond to play against him, gambling that their newest "00" operative will topple the man's organization.
We are the Reel Feels Podcast, every other Wednesday we'll bring you a new movie with all the feels you can handle.  We'll laugh, we'll cry and possibly restrain the frustrations to curse the heavens.  But what you can count on is two guys sharing their love of cinema with you.  
Please leave us a review and share your "reel" feelings. 
Patreon: https://www.patreon.com/ReelFeelsPodcast
Email:  reelfeelspodcast@gmail.com 
Twitter:  https://twitter.com/ReelFeelsPod
Play Now