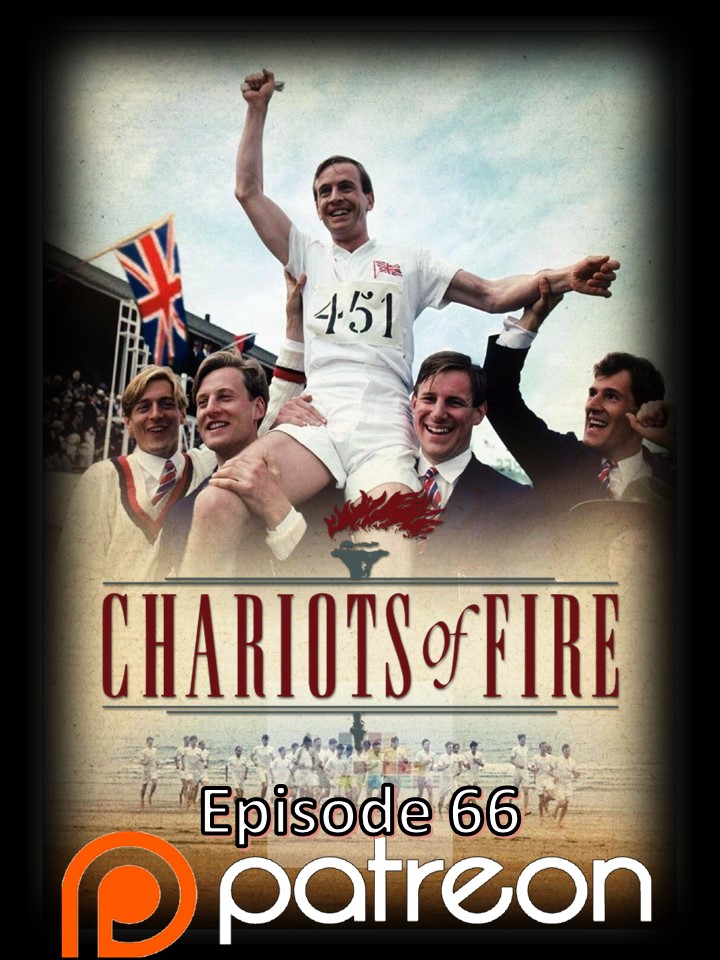 In the class-obsessed and religiously divided United Kingdom of the early 1920s, two determined young runners train for the 1924 Paris Olympics. Eric Liddell (Ian Charleson), a devout Christian born to Scottish missionaries in China, sees running as part of his worship of God's glory and refuses to train or compete on the Sabbath. Harold Abrahams (Ben Cross) overcomes anti-Semitism and class bias, but neglects his beloved sweetheart Sybil (Alice Krige) in his single-minded quest.
This is our very first Patreon Chosen movie, selected for us by host Drew's very own dad. This film is without a doubt a classic, very much so. Having won 4 Academy Awards, one of which Best Picture, it has made it's place in history. The guys today discuss the thematic "dramatic" issues poised in the film, costuming, characters and of course the oh so iconic "slow motion music". This is, Chariots of Fire!
We are the Reel Feels Podcast, every other Wednesday we'll bring you a new movie with all the feels you can handle.  We'll laugh, we'll cry and possibly restrain the frustrations to curse the heavens. But what you can count on is three guys sharing their love of cinema with you.  
Please leave us a review and share your "reel" feelings. 
Don't forget to call the "Tucc" line (Reel Feels Hotline) and leave us a voicemail: 661-376-0030
Patreon: https://www.patreon.com/ReelFeelsPodcast
Email:  reelfeelspodcast@gmail.com 
Twitter:  https://twitter.com/ReelFeelsPod
Play Now