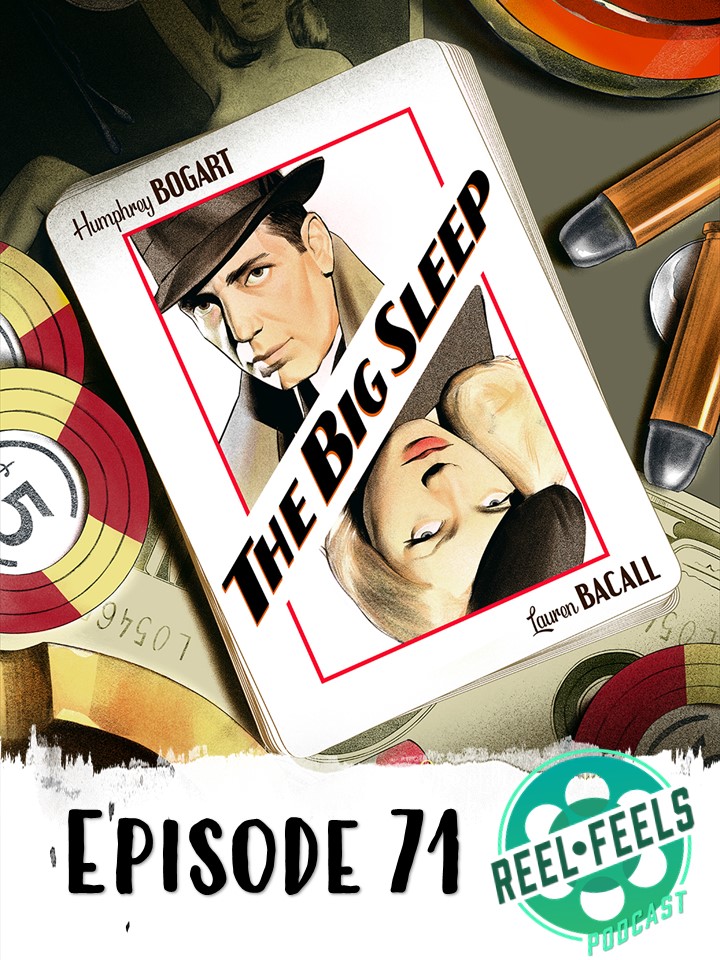 Private investigator Philip Marlowe (Humphrey Bogart) is hired by General Sternwood to help resolve the gambling debts of his wild young daughter, Carmen (Martha Vickers). Sternwood's older daughter, Vivian (Lauren Bacall), provides assistance when she implies that the situation is more complex, and also involves casino owner (John Ridgely) and a recently disappeared family friend. As people linked to the Sternwoods start being murdered, Marlowe finds himself getting ever deeper into the case.
Host Jack brings us a wonderful choice for our Femme Fatale genre with 1946's "The Big Sleep."  The shadows, the atmosphere, the constant drinking and an abundance of smoking.  The guys gush over the sexual tension throughout the movie and the classic writing to accompany all the witty banter.  This fabulous film noir story of a hardboiled detective is just what the doctor ordered.  
We are the Reel Feels Podcast, every other Wednesday we'll bring you a new movie with all the feels you can handle.  We'll laugh, we'll cry and possibly restrain the frustrations to curse the heavens. But what you can count on is three guys sharing their love of cinema with you.  
Please leave us a review and share your "reel" feelings. 
Don't forget to call the "Tucc" line (Reel Feels Hotline) and leave us a voicemail: 661-376-0030
Patreon: https://www.patreon.com/ReelFeelsPodcast
Email:  reelfeelspodcast@gmail.com 
Twitter:  https://twitter.com/ReelFeelsPod
Play Now