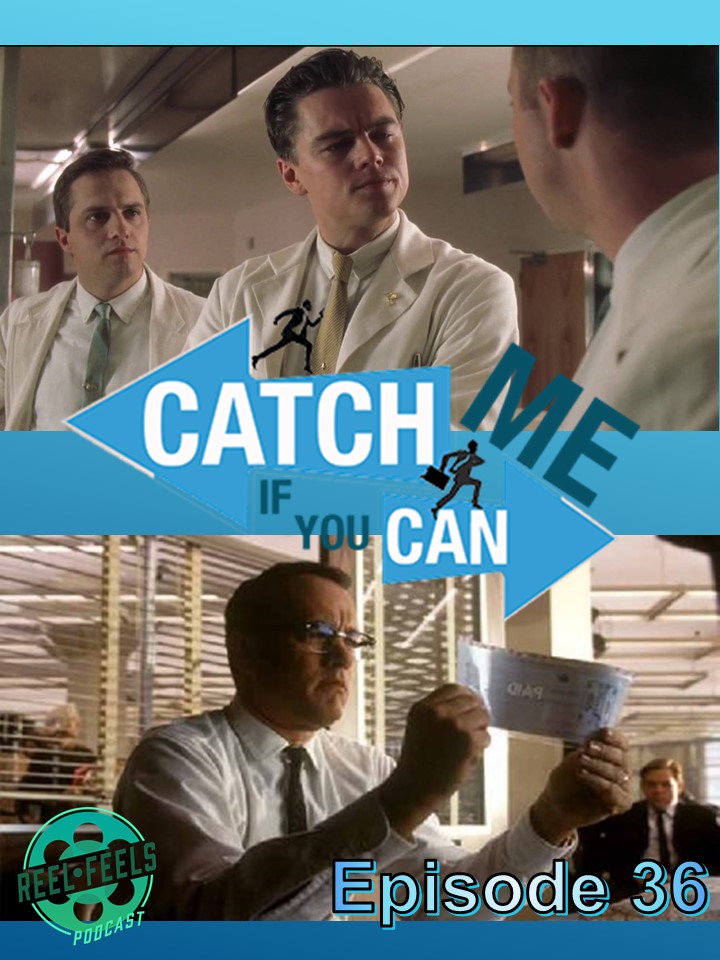 Everyone loves a #TrueStory, so that's what we have for our genre this time!  Host Drew chooses a film he remembers liking from high school and lets face it... it has Tom Hanks.  
Frank Abagnale, Jr. (Leonardo DiCaprio) worked as a doctor, a lawyer, and as a co-pilot for a major airline -- all before his 18th birthday. A master of deception, he was also a brilliant forger, whose skill gave him his first real claim to fame: At the age of 17, Frank Abagnale, Jr. became the mostsuccessful bank robber in the history of the U.S. FBI Agent Carl Hanratty (Tom Hanks) makes it his prime mission to capture Frank and bring him to justice, but Frank is always one step ahead of him
We are the Reel Feels Podcast, every other Wednesday we'll bring you a new movie with all the feels you can handle.  We'll laugh, we'll cry and possibly restrain the frustrations to curse the heavens.  But what you can count on is three guys sharing their love of cinema with you.  
Please leave us a review and share your "reel" feelings. 
Patreon: https://www.patreon.com/ReelFeelsPodcast
Email:  reelfeelspodcast@gmail.com 
Twitter:  https://twitter.com/ReelFeelsPod
Facebook:  https://www.facebook.com/ReelFeelsPodcast/
Play Now