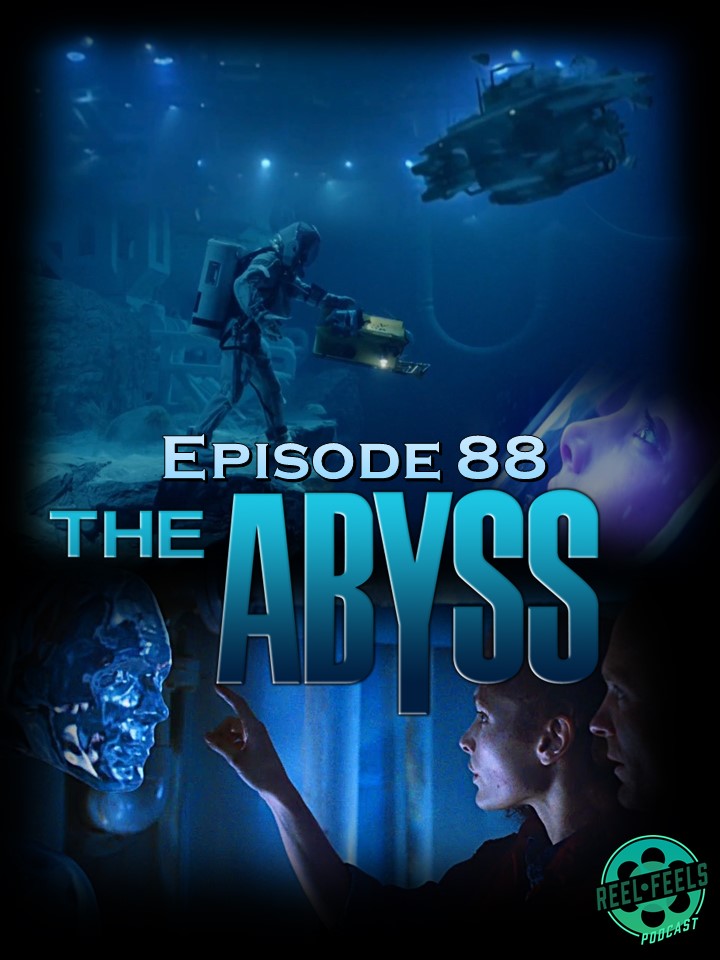 Ed Harris and Mary Elizabeth Mastrantonio are formerly married petroleum engineers who still have some issues to work out. They are drafted to assist a gung-ho Navy SEAL (Michael Biehn) with a top-secret recovery operation: a nuclear sub has been ambushed and sunk, under mysterious circumstances, in some of the deepest waters on Earth.
We get our feet wet with this late 80's sci-fi staple. This is a favorite that host Jack very much enjoys and was super eager to share it with us.  We discuss the history of the filming, which reported accounts say was a nightmare.  The early CGI and a wonderful score by a talented individual, Alan Silvestri.  Ed Harris gives a wonderful performance and we can't forget Michael Biehn being super crazy!  But we can't forget that Mary Elizabeth Mastrantonio is the "bitch" that we all love to remember.  So suit up Reel Feels fans and get ready to dive deep... into The Abyss.  
We are the Reel Feels Podcast, every other Wednesday we'll bring you a new movie with all the feels you can handle.  We'll laugh, we'll cry and possibly restrain the frustrations to curse the heavens. But what you can count on is three guys sharing their love of cinema with you.  
Please leave us a review and share your "reel" feelings. 
Don't forget to call the "Tucc" line (Reel Feels Hotline) and leave us a voicemail: 661-376-0030
Patreon: https://www.patreon.com/ReelFeelsPodcast
Email:  reelfeelspodcast@gmail.com 
Twitter:  https://twitter.com/ReelFeelsPod
Play Now