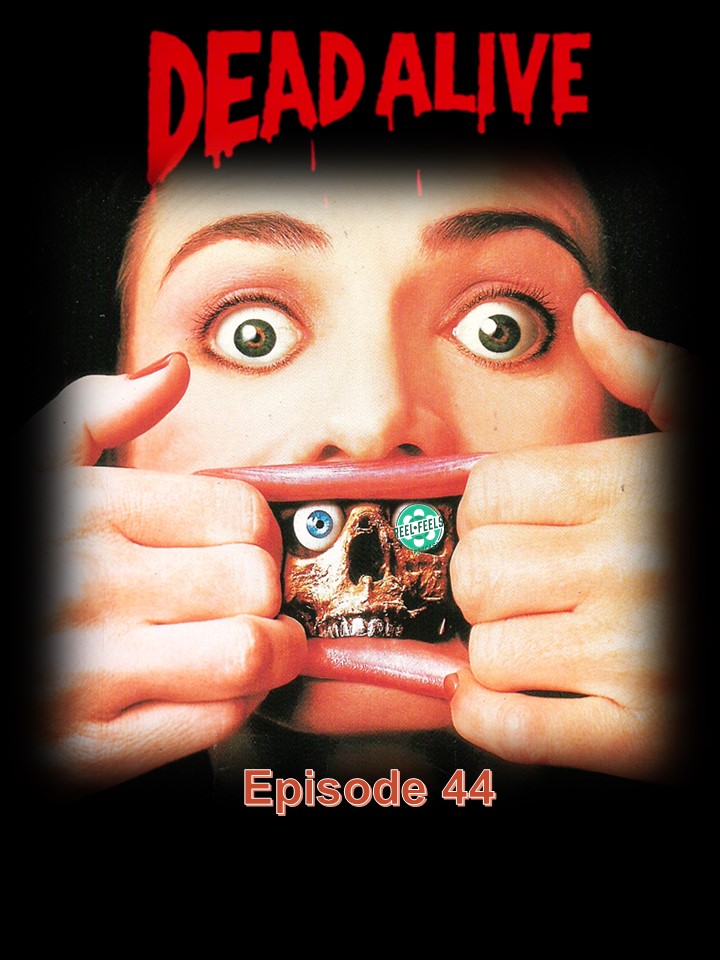 Overprotective mother Vera Cosgrove (Elizabeth Moody), spying on her grown son, Lionel (Timothy Balme), as he visits the zoo with the lovely Paquita (Diana Peñalver), is accidentally bitten by the fearsome Sumatran rat-monkey. When the bite turns his beloved mother into a zombie, Lionel tries to keep her locked safely in the basement, but her repeated escapes turn most of the neighbors into the walking dead, who then crash a high-society party thrown by Lionel's boorish Uncle Les (Ian Watkin).
The Reel Feel boys dive right into this over the top Splatter Horror genre for this episode and boy... is there A LOT to talk about.  This iconic film directed by Peter Jackson has it all!  From forbidden love, an overbearing mother, zombie infectious rats, corpses returning from the dead and WAY more blood than in any movie ever... Dead Alive is one for the ages.  We discuss the fantastic special fx make up and the absurd comical aspect of the monster choices in this episode.  PLUS we'll reveal our BONUS Grab Bag genre picks for our remaining three open spots for this seasons episodes!
We are the Reel Feels Podcast, every other Wednesday we'll bring you a new movie with all the feels you can handle.  We'll laugh, we'll cry and possibly restrain the frustrations to curse the heavens.  But what you can count on is three guys sharing their love of cinema with you.  
Please leave us a review and share your "reel" feelings. 
Patreon: https://www.patreon.com/ReelFeelsPodcast
Email:  reelfeelspodcast@gmail.com 
Twitter:  https://twitter.com/ReelFeelsPod
Play Now