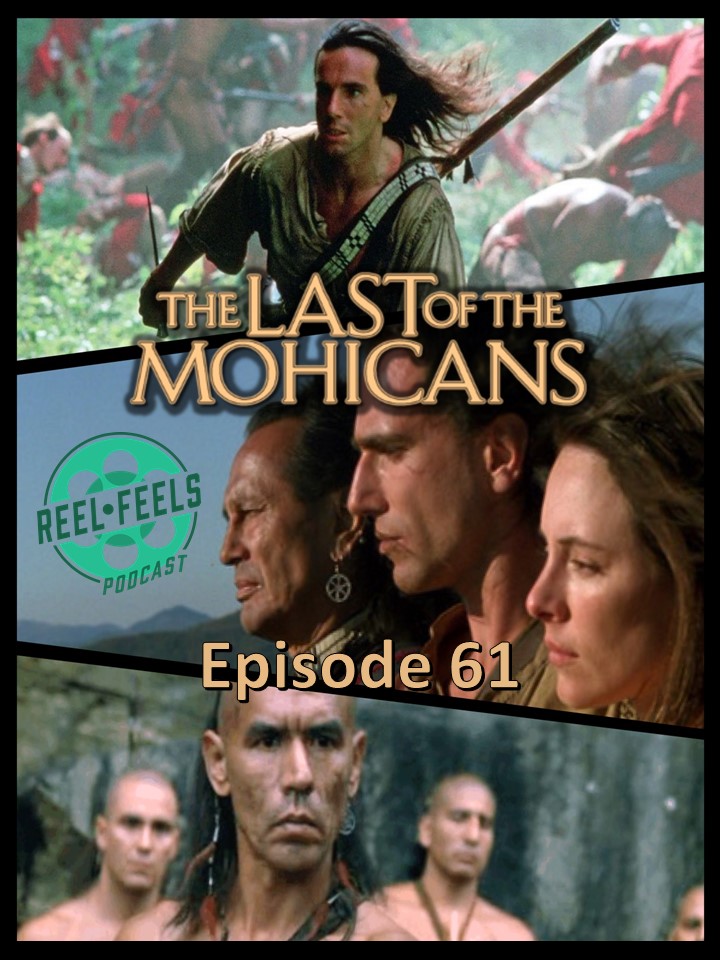 The last members of a dying Native American tribe, the Mohicans -- Uncas (Eric Schweig), his father Chingachgook (Russell Means), and his adopted half-white brother Hawkeye (Daniel Day-Lewis) -- live in peace alongside British colonists. But when the daughters (Madeleine Stowe, Jodhi May) of a British colonel are kidnapped by the traitorous scout Magua (Wes Studi), Hawkeye and Uncas must rescue them in the crossfire of a gruesome military conflict of which they wanted no part: the French and Indian War.
Host Nathan brings the guys one hell of a movie!  Take us back to the French & Indian war with Daniel Day-Lewis and Wes Studi.  The discussion today ranges from the amazing scenery, cinematography, music and of course... the battle scenes.  Character development over the film and just having some great love for Wes Studi and even some insight from a little reading of the novel outside of watching the movie.  Our War (what is it good for?) genre is perfectly honored to showcase this film.  
We are the Reel Feels Podcast, every other Wednesday we'll bring you a new movie with all the feels you can handle.  We'll laugh, we'll cry and possibly restrain the frustrations to curse the heavens. But what you can count on is three guys sharing their love of cinema with you.  
Please leave us a review and share your "reel" feelings. 
Don't forget to call the "Tucc" line (Reel Feels Hotline) and leave us a voicemail: 661-376-0030
Patreon: https://www.patreon.com/ReelFeelsPodcast
Email:  reelfeelspodcast@gmail.com 
Twitter:  https://twitter.com/ReelFeelsPod
Play Now