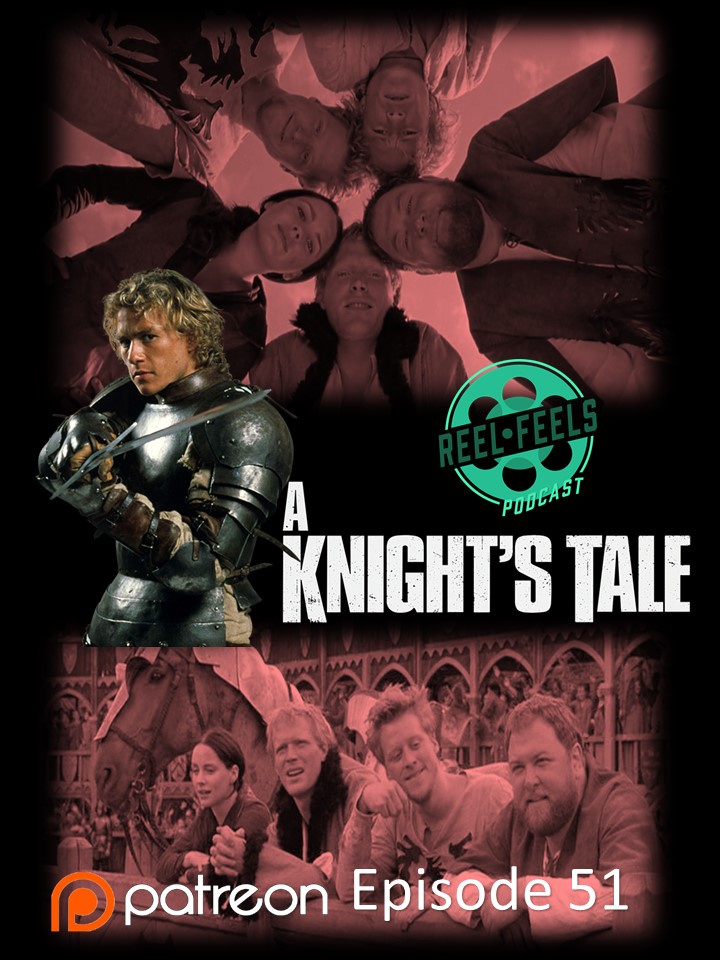 Peasant-born William Thatcher (Heath Ledger) begins a quest to change his stars, win the heart of an exceedingly fair maiden (Shanynn Sossamon) and rock his medieval world. With the help of friends (Mark Addy, Paul Bettany, Alan Tudyk), he faces the ultimate test of medieval gallantry -- tournament jousting -- and tries to discover if he has the mettle to become a legend.
It's a Patreon Choice movie today, from our good friend David!  He's chosen 2001's "A Knight's Tale"!  This movie has it all: jousting, love, choosing your own path, besting the bad guy, wealth, fame and... a modern soundtrack?  There's enough laughs from the boys to go around as we truly appreciate this fun-filled cast and host chosen segments.  
We are the Reel Feels Podcast, every other Wednesday we'll bring you a new movie with all the feels you can handle.  We'll laugh, we'll cry and possibly restrain the frustrations to curse the heavens.  But what you can count on is three guys sharing their love of cinema with you.  
Please leave us a review and share your "reel" feelings. 
Don't forget to call the "Tucc" line (Reel Feels Hotline)
and leave us a voicemail: 661-376-0030
Patreon: https://www.patreon.com/ReelFeelsPodcast
Email:  reelfeelspodcast@gmail.com 
Twitter:  https://twitter.com/ReelFeelsPod
Play Now