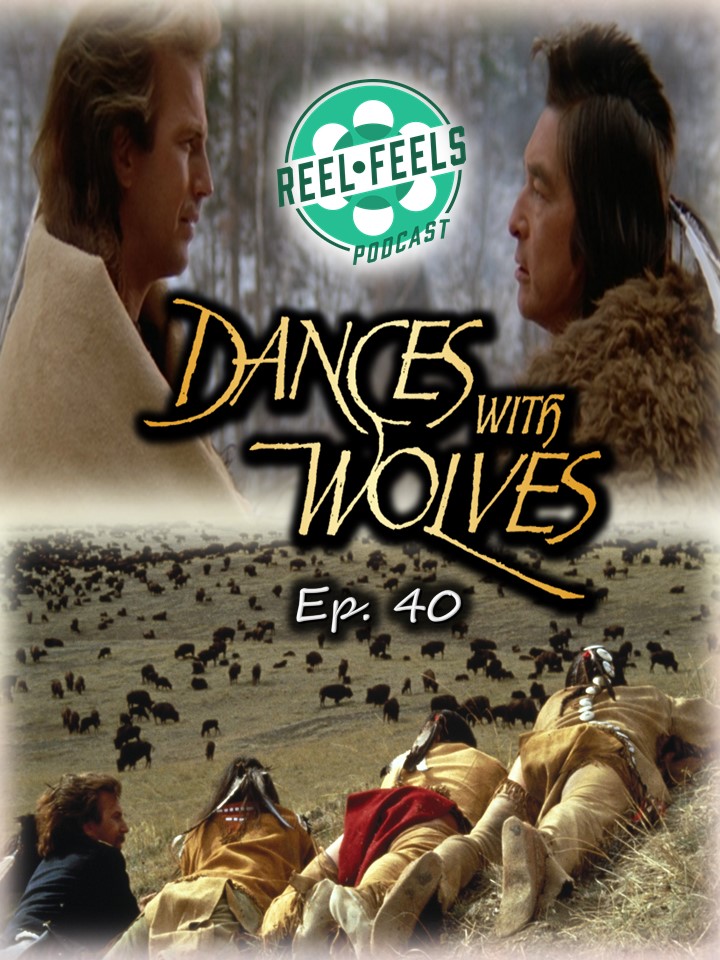 A Civil War soldier develops a relationship with a band of Lakota Indians. Attracted by the simplicity of their lifestyle, he chooses to leave his former life behind to be with them. Having observed him, they give the name Dances With Wolves. Soon he is a welcomed member of the tribe and falls in love with a white woman who has been raised in the tribe. Tragedy results when Union soldiers arrive with designs on the land.
In Episode 40, the guys sit back and discuss one of the greatest #EpicWesterns of all time.  Kevin Costners directorial debut... "Dances with Wolves."  Going over the acting, the funny lines and the sheer majesty of the soundtrack you're in for a treat.  There's also talk of favorite family foods, ideal getaway destinations and how we as children came together and bonded with friends.  So grab your buffalo hide, mount your horse and ride out into the plains with us. 

We are the Reel Feels Podcast, every other Wednesday we'll bring you a new movie with all the feels you can handle.  We'll laugh, we'll cry and possibly restrain the frustrations to curse the heavens.  But what you can count on is three guys sharing their love of cinema with you.  
Please leave us a review and share your "reel" feelings. 
Patreon: https://www.patreon.com/ReelFeelsPodcast
Email:  reelfeelspodcast@gmail.com 
Twitter:  https://twitter.com/ReelFeelsPod
Play Now