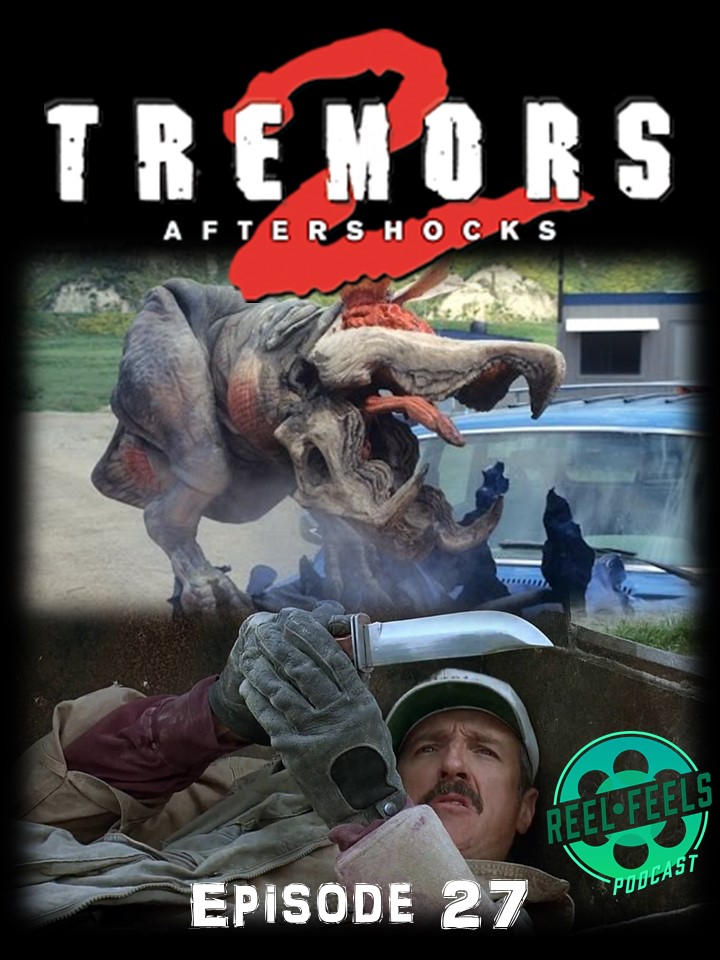 After spending all the reward money from his first encounter with the giant man-eating worms called "Graboids," Earl Bassett (Fred Ward) agrees to hunt more of the deadly creatures at a Mexican oil refinery for $50,000 each. Knowing that he cannot face the monsters alone, Earl recruits Burt Gummer (Michael Gross), another veteran of the incident in Nevada, to supply the firepower. There is only one problem: The Graboids have now evolved to attack above ground.
We are the Reel Feels Podcast, every other Wednesday we'll bring you a new movie with all the feels you can handle.  We'll laugh, we'll cry and possibly restrain the frustrations to curse the heavens.  But what you can count on is two guys sharing their love of cinema with you.  
Please leave us a review and share your "reel" feelings. 
Patreon: https://www.patreon.com/ReelFeelsPodcast
Email:  reelfeelspodcast@gmail.com 
Twitter:  https://twitter.com/ReelFeelsPod
Play Now